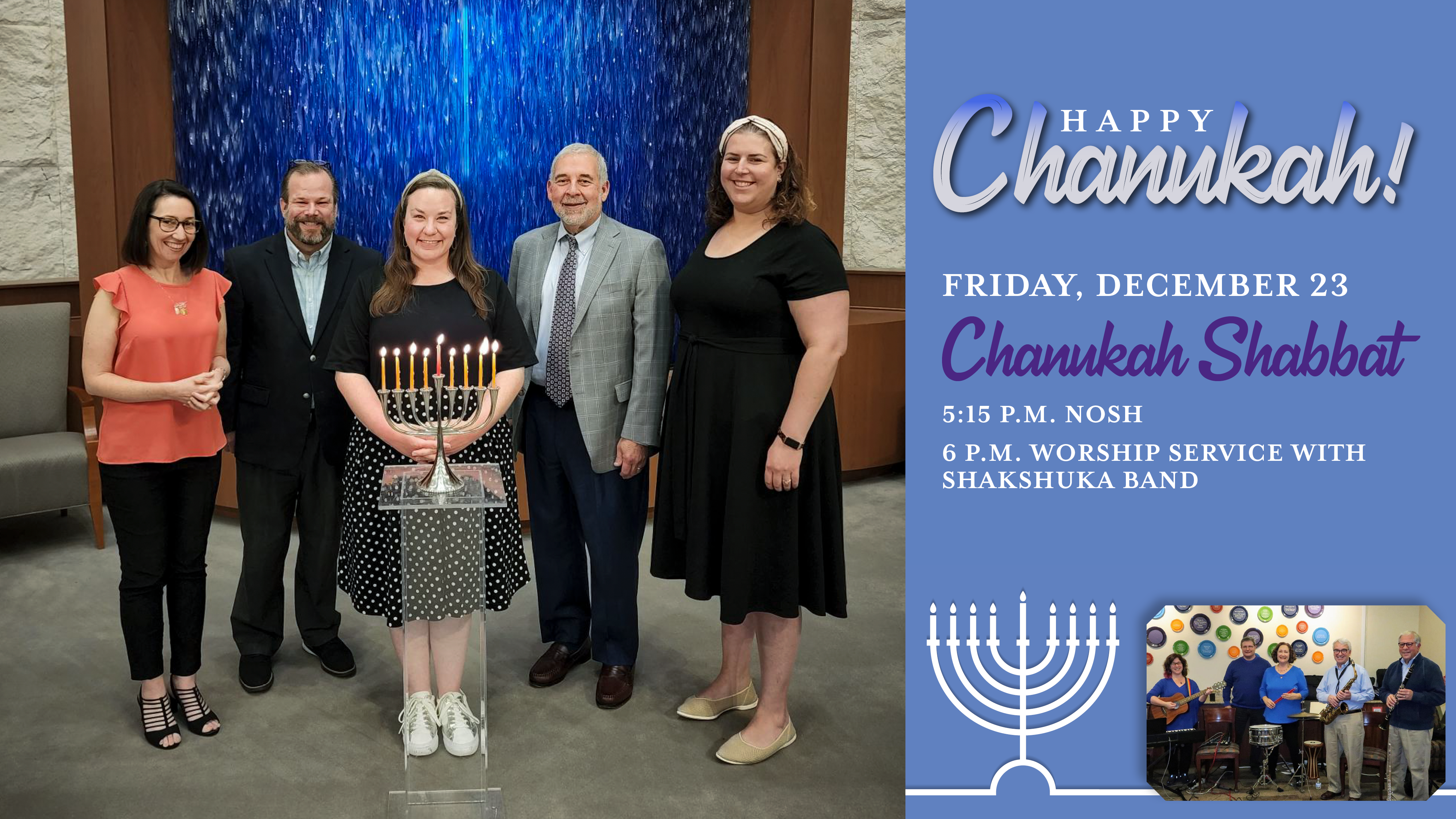 Chanukah Shabbat
Chanukah Shabbat with Shakshuka Band
Friday, December 23 at 6 p.m.
Chanukah Nosh at 5:15 p.m.
Enjoy the sights, sounds, smells, and tastes of Chanukah! Join the Shaare Emeth clergy and Shakshuka Band for a festive and warm celebration of Chanukah and Shabbat. Be sure to come early at 5:15 for a special themed nosh.