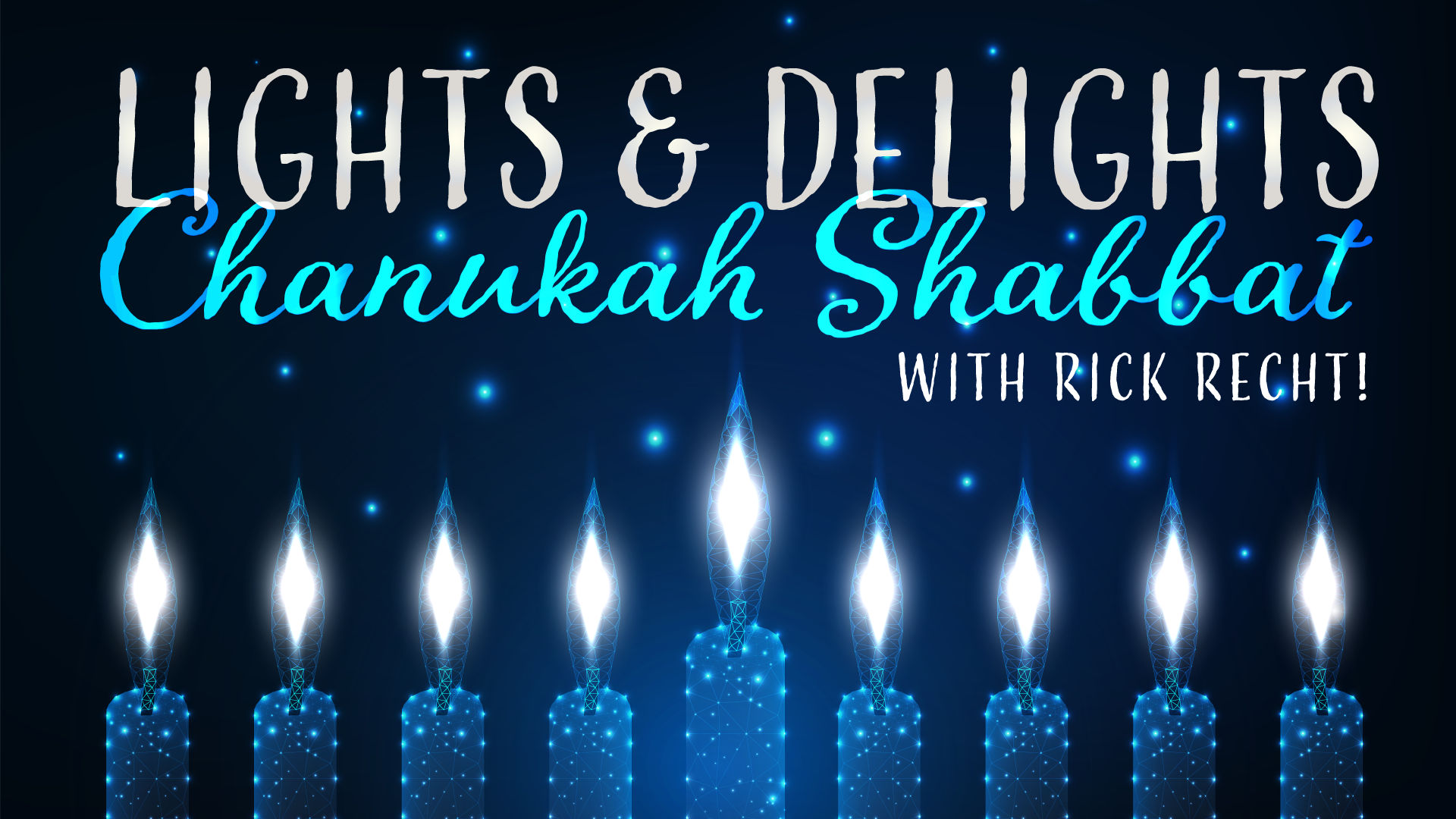 Lights & Delights Chanukah Shabbat with Rick Recht
Come celebrate the lights and delight in delicious Chanukah food, savor the sweet Consecration ceremony, and let the beautiful music from Rick Recht, Cantor Seth Warner, Lucy Greenbaum, and Shir Emeth Youth Choir enrich your soul. We will also say a special blessing for Rosalie Stein on the occasion of her retirement at the end of the year.
Join us at 5 p.m. for an extended nosh featuring sizzling latkes! Our service at 6 p.m. includes Consecration, marking the beginning of each child's new Jewish learning journey, open to all JQuest Kindergarten students and anyone new to Shaare Emeth Religious School. As this is our monthly L'Dor VaDor Intergenerational Shabbat, we'll hear a story, celebrate birthday blessings, and do lots of singing! Take home a special treat afterward.
Please register for this event at sestl.co/chanukah23
About Rick Recht
Rick Recht is one of the most influential and celebrated Jewish artists and leaders of our time. Recht is the national celebrity spokesman for PJ Library and the founder and Executive Director of Songleader Boot Camp (SLBC) – a premiere national leadership training conference. He is also the founder and Executive Director of Jewish Rock Radio (JRR) and JKids Radio, the first high-caliber, 24/7 international Jewish music radio networks.