Our Friends & Neighbors: Community & Interfaith Partnerships
Congregation Shaare Emeth is fortunate to have many friends and neighbors – organizations we work with in a variety of capacities. Whether we're planning events and programs together, providing financial or volunteer support, or receiving support, we're grateful for each of these partnerships!
Intertwine Interfaith Initiative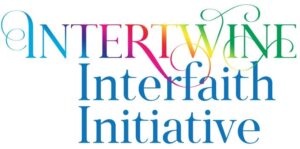 Intertwine is the name of the collaborative project between Parkway United Church of Christ (PUCC), Turkish American Society of Missouri (TASOM), and Congregation Shaare Emeth. Since its inception in 2016, we have done a number of different programs together including Ramadan Iftar dinners, Tu B'Shevat Seders, and cooking classes. During the pandemic, we offered a number of gatherings on Zoom to share in music, prayer, and laughter. 
One of our most rewarding combined initiatives was sponsoring an Afghan refugee family together – you can read more about our Welcome Circle here.
Upcoming Event:
Abrahamic Threads: Stories of Unity and Faith
An Interfaith Short Story Discussion Group
Saturday, October 21 at 7 p.m. at Congregation Shaare Emeth
Join our Intertwine group for a discussion of three short stories that will take you on a journey into the heart of each tradition, exploring common values, shared experiences, and beliefs that bind our three Abrahamic faiths together.
Enjoy, coffee, tea, and refreshments with new and old friends.
Intertwine combines the communities from TASOM (The Turkish American Society of Missouri), PUCC (Parkway United Church of Christ) and Congregation Shaare Emeth.