Religious School at Shaare Emeth
Shalom! Welcome!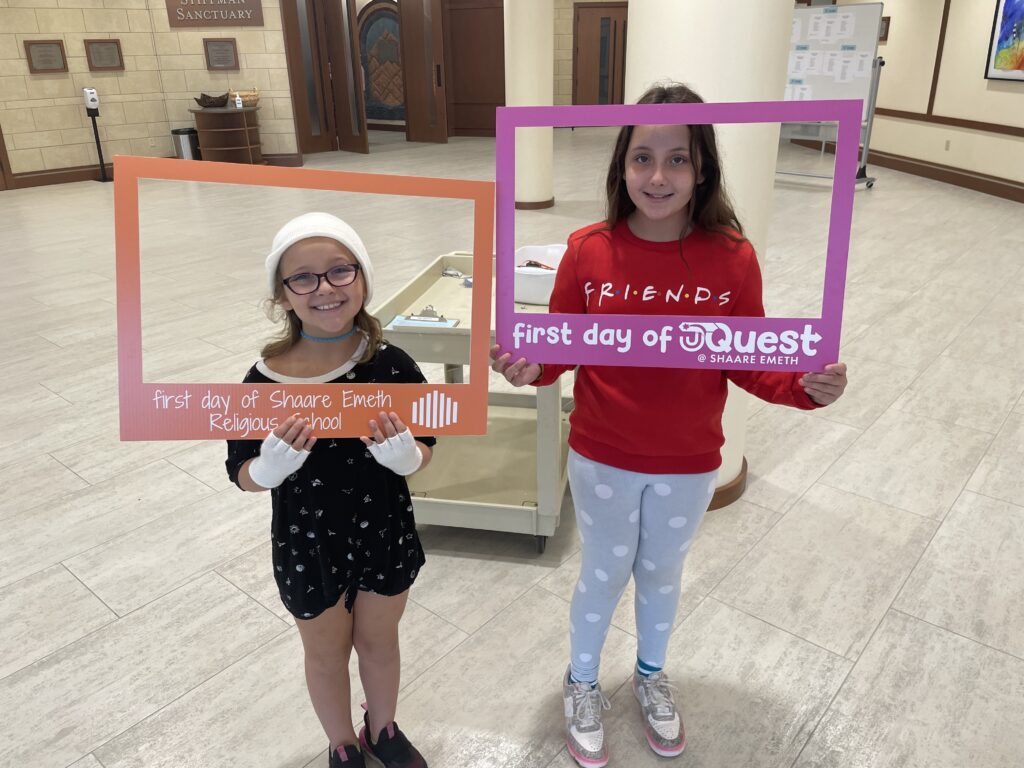 The Shaare Emeth Religious School strives to be a laboratory for Jewish learning and living.
Our mission is to create memorable Reform Jewish learning experiences that are radically inclusive of all learners, unabashedly joyful, and deeply meaningful.
We hope that by providing a caring learning community where everyone matters, finding inspiring teachers, and providing challenging, fun Jewish learning content, each of the children who go through our program will gain a strong sense of who they are as Jews, understand why they love being Jewish, and find ways to plug into Jewish community as they grow.
Highlights of our dynamic, engaging program include:
Opportunities for lifelong learning, starting in Pre- Kindergarten and going all the way through Post-Confirmation in 12th grade
A Hebrew curriculum that focuses on meeting each child where they are and using a variety of learning strategies to read and understand Hebrew, giving them the confidence and comfort to lead Hebrew prayers
Rich Jewish learning content, delivered through hands-on experiences and a classroom community that works together to gain a deeper understanding of Jewish holidays, rituals, history, God, and Torah through different learning modalities, including art, music, cooking, technology, and movement.
Shaare Emeth continues to be at the forefront of Jewish education, guided by best practices in religious and secular education. We look forward to welcoming you and your family home to an engaged, kind community of learners, strengthened by what each of us brings to the table. We know that educating our students is a partnership between the school and home. With you as our partner, we create a positive, innovative, and supportive learning environment for everyone.
Interested in learning more?
We look forward to meeting with you and sharing more details about our Pre-K- 12th Grade Religious School experience. Please do not hesitate to contact our director, Rabbi Educator Lori Levine, at 314-692-5361 or llevine@sestl.org.