Purim 2023 at Congregation Shaare Emeth
This town IS big enough for two awesome Purim parties!
Shushan Shamboree Show
Monday, March 6 at 7 p.m.
A Wild West Purimspiel, Written & Directed by Patrick Siler
Featuring the Not-So-Ready-for-Primetime Purim Players
Wear your finest country attire and join us for a good ole Megillah reading and a kneeslappin', yeehawing shamboree of a show! Don't leave this shindig before grabbin' some hamantaschen and refreshments. This show is geared toward adults, but you can bring the youngins, too!
No registration required. Just show up and party with us!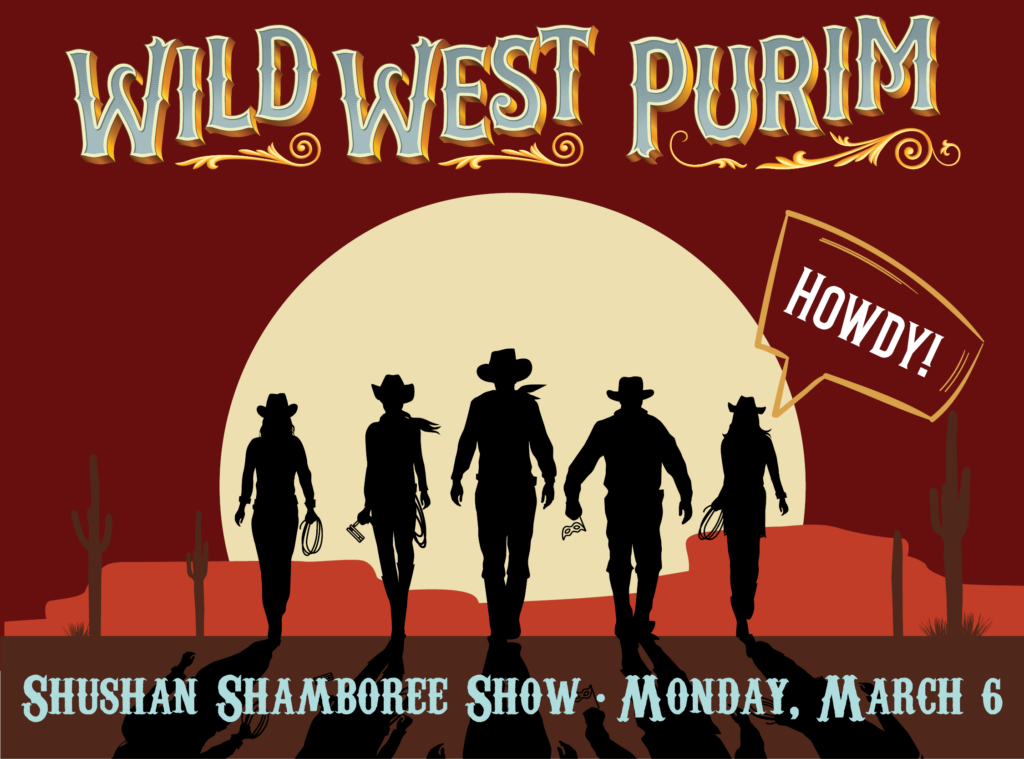 Can't join us in person? Watch the live stream here:
Thanks to everyone who attended and volunteered!
Shushan Hootenanny
Sunday, March 5
9–10:30 a.m.
Class in session for Religious School participants
10:30 a.m. "A Purim Story" Family Spiel
A Purimspiel for families with children ages 0–12. With your favorite Toy Story characters as your guide, we'll re-tell the story of Purim (in brief: the hero, Queen Esther, saves the Jews of Shushan from the villain, Haman) with costumes, music, and lots of silly jokes.
Everyone is invited, everyone is welcome, and costumes are encouraged!
11 a.m. – 1 p.m. Shushan Hootenanny
Fun for all ages, and everyone is welcome! We'll have a Trackless Train, inflatable pony racing, balloon animals, carnival games, face painting, line dancing, a magic show, lunch & hamantaschen available for purchase, and more!
Wristbands are required for children ages 3 – 4th grade. Wristbands are $10 for Shaare Emeth Members or $15 for non-members. Each child with a wristband gets:
Unlimited gameplay
1 tasty hamataschen
1 large prize
Advance purchase is recommended. Adults, children in 5th grade+, and children under 3 years old get in free, no registration required.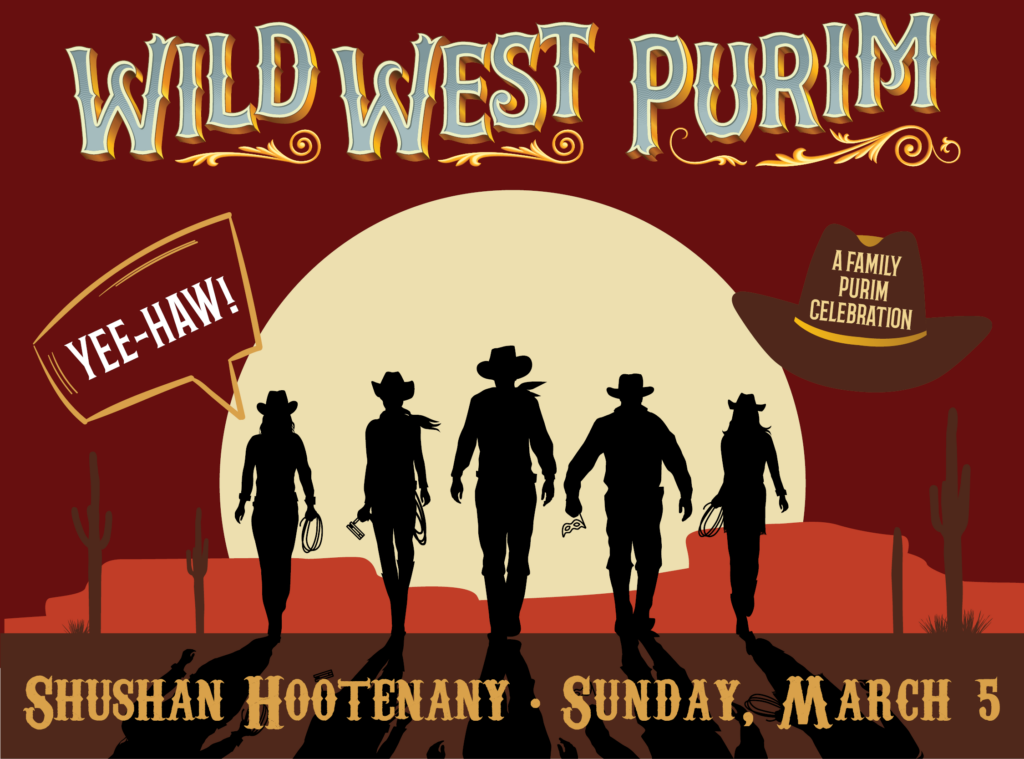 At the Shushan Hootenany…
Ride the Shushan Trackless Train (all ages)
Race Inflatable Ponies (all ages)
Balloon animals and Face Painting
Games in the Kehillah Center for younger children
Line Dancing (all ages)
Magic Show
Much more!
Mosey on over to The Shushan Chuck Wagon for delicious Purim lunch from the Purim Food Committee. Lunch is available for purchase including hamantaschen by cash, check or credit card accepted.
Brought to you by Traditions with a Twist and The Purim Committee.