Passover 2023 at Congregation Shaare Emeth
Passover Yizkor Service
Wednesday, April 12 at 9 a.m. in the B'nai El Chapel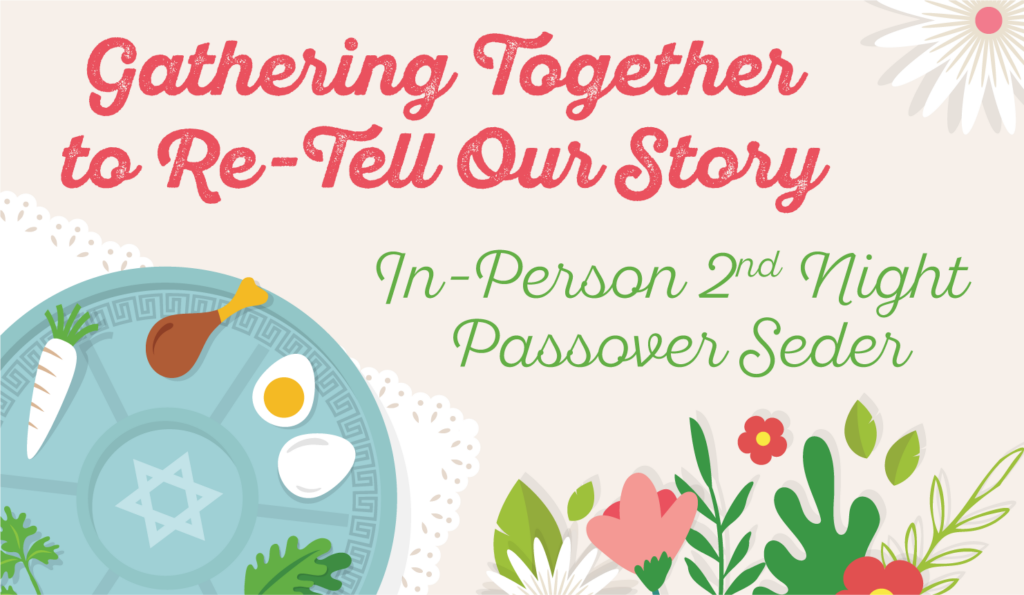 Gathering Together to Re-Tell Our Story: In-Person 2nd Night Passover Seder
Join us for an Intergenerational In-Person 2nd Night Seder at Congregation Shaare Emeth
Thursday, April 6 at 5:30 p.m.
Reservations are now closed. Questions? Contact Debbie Bram.
April 5-12, 2023
Passover (Pesach in Hebrew) is a major Jewish spring festival celebrating freedom and family as we remember the Exodus from Egypt more than 3,000 years ago. The main observances of this holiday center around a special home service called the seder, which includes a festive meal, the prohibition on eating chametz, and the eating of matzah. Click here to learn more.