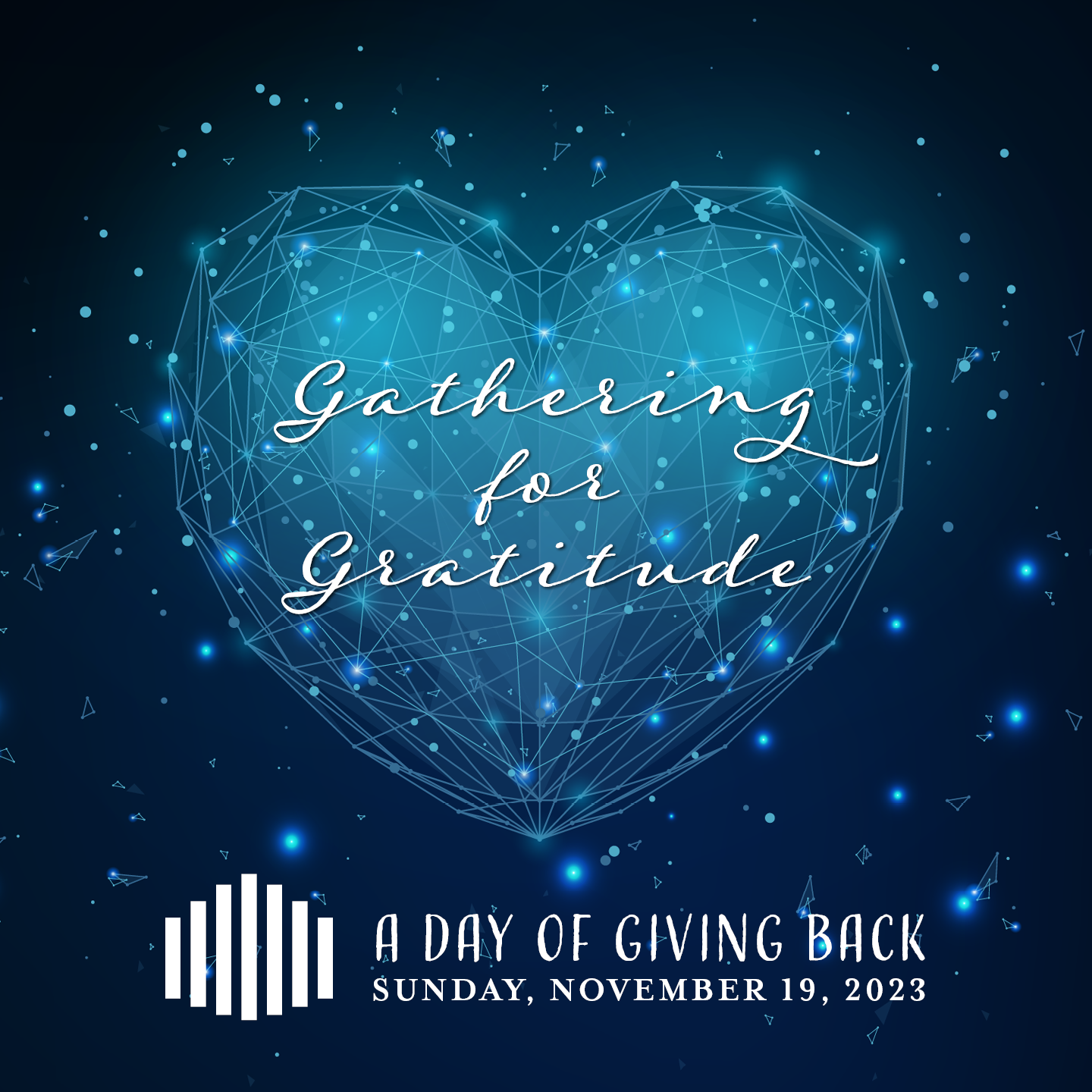 Gathering for Gratitude
A Morning of Giving Back
Sunday, November 19
10 – 11:30 a.m.
Register by November 14
Join us as we gather in a communal expression of gratitude and giving back to vital organizations in our community.
Our Projects
Assembling a mailing for Welcome Neighbor STL
Assembling Thanksgiving meals for senior refugees in St. Louis

This year we will assemble 100 Thanksgiving meals for the senior immigrants at BIAS: Bilingual International Assistant Services.
We need volunteers to donate the cooked food items for these meals. Please click HERE to sign up.

Assembling winter care kits for the unhoused
Making blessing bags for those in need who stand at the on and off-ramps of our city
Making animal toys for the Humane Society (for families with children in preschool and kindergarten)
Gratitude bags for all the employees at Oak Hill Elementary School in the city
Assemble entertainment bags for the Bennett project
Assemble individual bags for the residents of Doorways/Cooper House
Decorating and Making Activity Boxes for A Red Circle
Projects are being added daily.
Unable to attend in person? Make a donation to contribute to the projects financially.
Everyone is encouraged to bring old towels, sheets, and adult-size t-shirts to Temple for the Humane Society.
Gathering for Gratitude is generously funded through the Ida and Harris Kramer Social Action Endowment Fund and organized by co-chairs Marcene Menendez and Sue Picus with the support of the Tzedek Committee.