Passover 2023 at Congregation Shaare Emeth
Charoset: It's the Glue that Keeps Passover Together!
Wednesday, March 29 at 7 p.m.
In-Person Only
Alan Weissman will teach us how to make three different kinds of charoset. Free! Hands-on and tasting included! RSVP required by March 22.
Gathering Together to Re-Tell Our Story: In-Person 2nd Night Passover Seder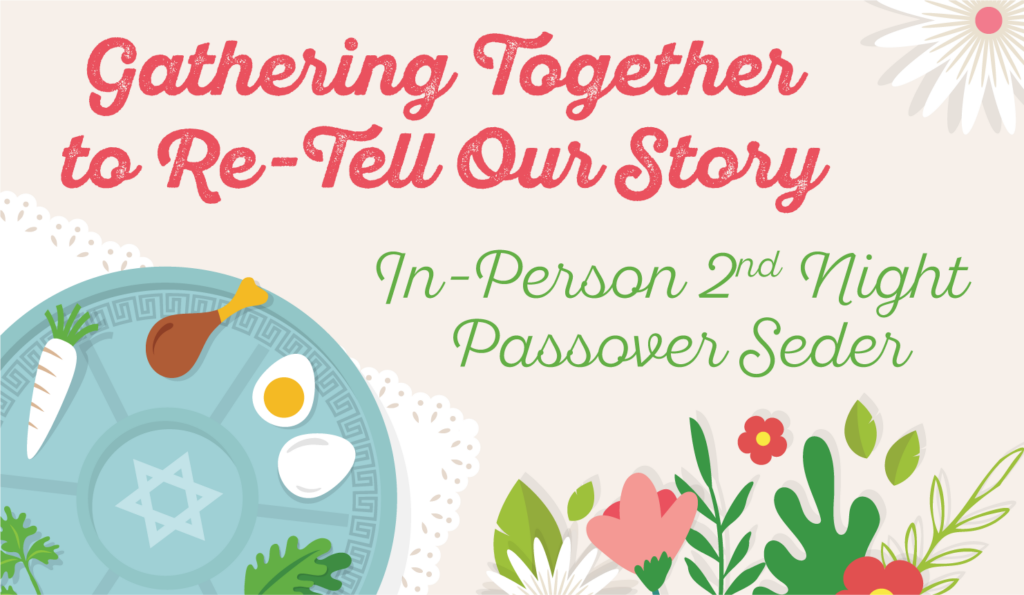 Join us for an Intergenerational In-Person 2nd Night Seder at Congregation Shaare Emeth
Thursday, April 6 at 5:30 p.m.
It's back! We hope you'll join us in person as our community Second Night Seder returns. You can reserve tables of eight or individual seats. Bring your own family seder plate and we will provide the seder items. Dinner catered by Papa Mark Catering with vegetarian options.
Pricing:
Adults (Ages 10+): $40 for Members | $45 for Non-Members
Children (Ages 3-10): $20 for Members | $25 for Non-Members
Under age 3: Free
Financial assistance for members is available; email Rosalie.
RSVP by Wednesday, March 29.
April 5-12, 2023
Passover (Pesach in Hebrew) is a major Jewish spring festival celebrating freedom and family as we remember the Exodus from Egypt more than 3,000 years ago. The main observances of this holiday center around a special home service called the seder, which includes a festive meal, the prohibition on eating chametz, and the eating of matzah. Click here to learn more.