Simchat Torah at Congregation Shaare Emeth
Shabbat Sha-BBQ & Simchat S'morah
A Shabbat + Simchat Torah Celebration like no other
Friday, October 6 at 5 p.m.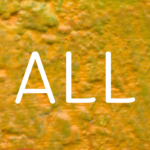 Join us for an intergenerational celebration of Simchat Torah, brought to you by Traditions with a Twist. Festivities will begin at 5 p.m. with activities for all ages. Followed by a musical, joyful Shabbat service with something for everyone, including unrolling the entire Torah in honor of the holiday!

5 p.m. Shabbat Sha-BBQ: Buffet dinner and activities for all ages
6 p.m. L'Dor VaDor Shabbat + Simchat Torah Service
7 p.m. Simchat S'morah: The After Party
S'mores, music, singing, and bourbon tasting available for those of a certain age!
Our Shabbat Sha-BBQ Dinner is $18 for adults and $10 for children ages 3-12 (children ages 0-2 are free). Pre-registration is required by October 1.