Sukkot at Congregation Shaare Emeth
Sunset Sukkot
Friday, September 29 at Stacy Park Pavilion
Services begin at 5:30 p.m.*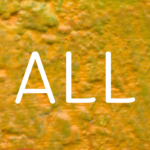 Celebrate Shabbat and the first night of Sukkot with the Shaare Emeth clergy and Lucy Greenbaum. All are welcome at this joyful service marking a holiday that connects us with nature and community. Bring your own lawn chairs, blankets, and a picnic dinner as we sing, shake the lulav, and dwell in a make-shift sukkah. Stacy Park Pavilion is located at, 9750 Old Bonhomme Rd., 63132.
This service will be live-streamed. This service will take the place of our usual Friday Shabbat service. Friday evening services will not be held at Shaare Emeth.
Sunrise Sukkot
A Shabbat Morning Nature Awe Walk, Co-Sponsored by the Jewish Mindfulness Center of St. Louis
Saturday, September 30 at 9 a.m.
Creve Coeur Lake Park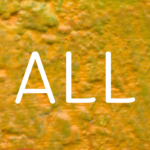 Join Rabbi Goldstein for a Shabbat morning awe walk in celebration of Sukkot. During an
awe walk we shift our attention from internal thoughts and concerns to the beauty of the world around us. Experiences of awe have been shown to reduce anxiety and stress, as well as increase feelings of joy, which makes this the perfect way to celebrate Z'man Simchateinu, the Season of our Joy. The morning will include moments of reflection, learning, and prayer.
Important Notes: Our walk will take place at the Mallard Lake Loop Trail at Creve Coeur Lake Park, 2348 Creve Coeur Mill Road; park to the left of the Lakehouse Restaurant. Mallard Lake Loop is a flat 2-mile path.
This event is free, but registration is required.
Mahj in the Sukkah
Thursday, October 5 from 1:30–4 p.m.
Join other Shaare Emeth mahjong players for an afternoon of fun in the sukkah, in the courtyard, or in the North Lobby. Everyone is welcome.
Please bring a mahj jong set if you have one. Dessert will be served.